Talk to anyone–literally anyone–whose job it is to keep properties warm, lit, and connected to running water right now, and they'll sigh. The major labor shortages seen throughout Q1 and Q2 of 2022 hit utility providers hard, and the result has been a major disruption in their ability to field questions and resolve issues for professionals managing utilities.
And while providers and industry vendors alike have pivoted over the last several months to meet these challenges, gains have been offset by the explosive growth of the multifamily industry. Utility providers all over the country have dramatically ramped up hiring, but 2022's cocktail of low interest rates, low vacancy rates, rising rents, and attractive cap rates have weighed providers down with exponentially higher communications and administrative demand. The resulting breakdown has sent ripples across our industry.
Just at a glance:
The average hold time with utility providers has more than doubled (from 6 to 14 minutes)
The percentage of calls on hold for our own operations specialists has increased from 1% to 10%
Inbound mail delays for posting payments has increased from 1.5 to 2.2 days
Operational obstacles like this hurt everyone, but mid-tier property management companies, with comparatively fewer resources dedicated to utilities management and smaller profit margins, have been hit especially hard. Disconnects and late fees are the natural consequence of poor communication with providers. For smaller businesses endeavoring to collate invoices, bill-back residents, and deliver payments on time, staff are more likely to be bogged down by the second wave of expensive churn which tends to follow: resident questions and complaints.
Utilities are among the top three highest expenses for operating a business, and they're a uniquely connected feature: they impact everything from year over year sustainability performance to resident satisfaction and the black and white profit margins of doing business. While typically regarded as a normal and forgettable overhead cost, an inefficiency at any level can create systemic issues that hamper growth and bleed profits. Tragically (and a little ironically), ALL of these issues are exponentially compounded as mid-tier firms grow.
Opportunity, and the Pains of Scaling
Unprecedented breakdowns in communications aside, utilities are already a pain point for most businesses. So long as the bills are being paid on time and the costs are similar to a previous month's or year's, they're checked off and forgotten. And while the systemic breakdown of provider communications has gone a long way toward dragging utilities into the light of analysis, nothing has forced mid-tier property management companies to look more closely at their utilities strategy than the unprecedented growth of the multifamily industry since the pandemic.
Cap rates coming out of 2021 were incredibly attractive relative to other fixed income–a fact which attracted capital and drove growth into 2022.
The result? A rising tide that lifted multifamily businesses of all shapes and sizes quarter after quarter. Q2 of 2022 saw the industry explode into a 17.7% year over year growth rate, and even after some predictable slowing, Q3's growth clocked in at a very sturdy 10.7%. Cap rates remained historically low throughout the third quarter, and nearly $240 billion in multifamily investment activity was driven into the industry.
But linear growth leads to exponential issues. Right now, with 44 million households that rent, there are approximately 175 million utility bills in the U.S. that have to be paid–on time–every month. Every new unit a mid-tier firm adds to its business also adds between one and four new utility bills. And the moment you begin to expand your portfolio into new cities, regions, or states, the weight of new and changing regulations comes slamming into your infrastructure.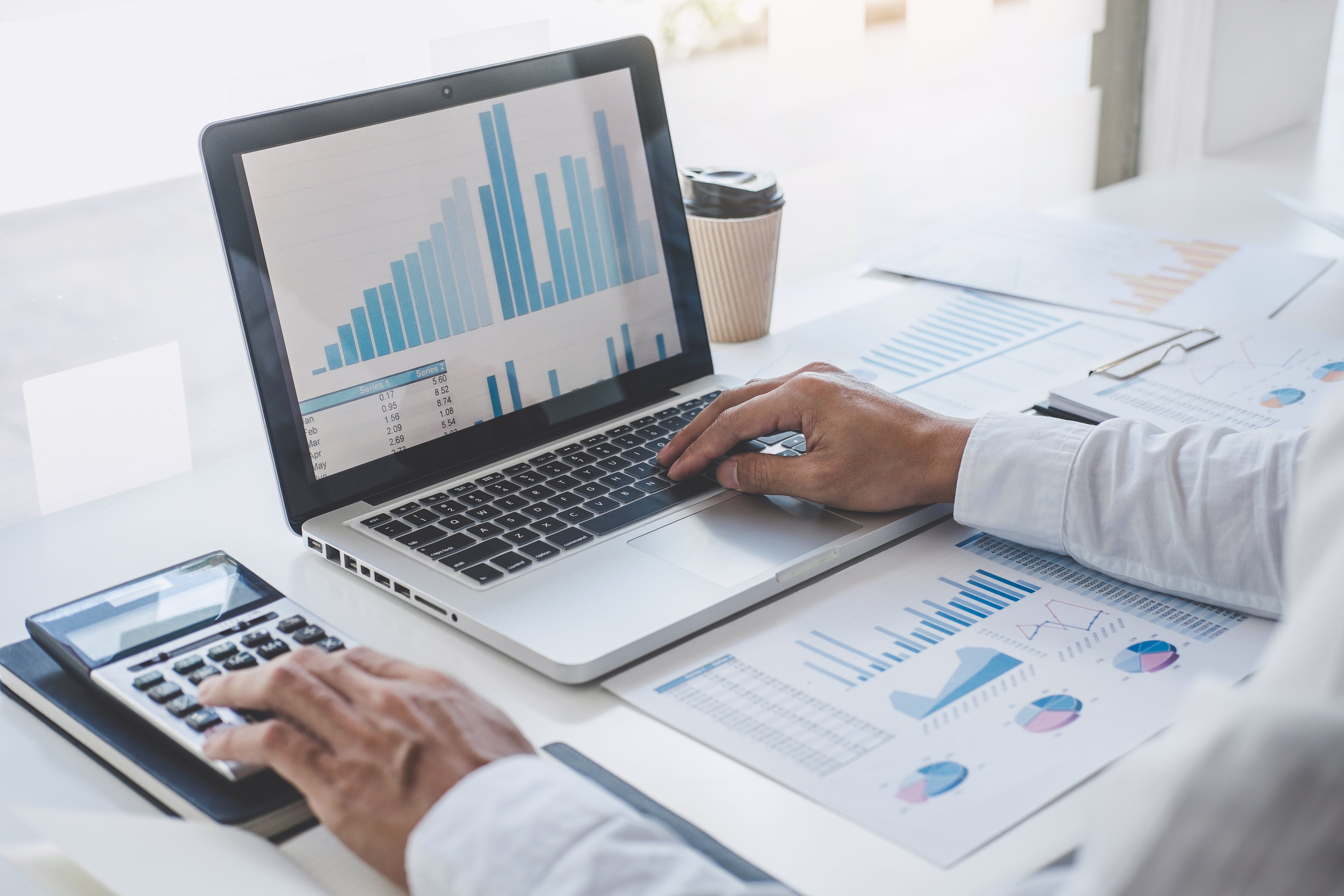 Managed Utilities–A Trending Solution
A new term for a decades-old service, "managed-utilities" refers to any partner, vendor, or service provider who manages utilities on behalf of other businesses. For context, managed-utilities providers:
Bill-back residents
Track usage data
Provide customer support
Negotiate with utilities providers on behalf of their clients to resolve invoice issues and secure better rates
It's been a staple service of the multifamily industry for twenty years, and yet, despite being a vital branch of property management, managed-utilities have been lesser known and less leveraged by the caliber of enterprise that is currently best positioned to benefit from them: mid-tier businesses. Big national property management companies with tens of thousands of units have been handing their utilities off to vendors for decades, but it's only in the last few years that the smaller and far more numerous businesses of America have begun dipping their toe into the Managed Utilities market.
COVID, labor shortages, and the recent breakdown in utility service communications have driven managed-utilities adoption for mid-tier multifamily enterprises across the country. In just the last three years, approximately 10% of investments into managed-utility services has been mid-tier firms looking to reliably scale. Unprecedented growth has compounded the difficulty of managing utilities in-house, and infrastructural obstacles from utility providers have capped off the issue. More and more multifamily businesses of all sizes–but especially small to medium sized enterprises–are turning to managed-utilities as a solution.
Vitally, the shift toward managed utilities is the result of a shift in perspective. Where once these services were seen as highly efficient "threshold purchases" for businesses that were already large enough to afford them, the multifamily industry (and to greater degree than ever before, commercial businesses in general) are understanding them as a key to scaling. Once utilities are handed off to professionals and the cost savings that come with their optimization are achieved, a keystone detriment to growth is eliminated completely.
Obviously, we're a biased party. Conservice has been managing utilities for the multifamily industry for more than twenty years. And we ourselves are not immune to the communications breakdowns rolling out of utility providers all across the country–the last year has inflicted its own suite of late invoices and fees on us and the clients we support. But biased or not, it's a unique moment in time for our industry and our service. The current issues may be impacting everyone, but while mid-tier firms are reporting the highest levels of difficulty, companies protected by a managed-utilities provider like Conservice are fairing the best, regardless of size. We have, after all, thousands of Utility Experts on staff to argue, negotiate, and wait on the phone while utility providers figure themselves out.
If you'd like some help navigating the current utilities roadblocks, reach out to one of our Utility Experts.
Subscribe. Learn. Stay Ahead.