Environmental, Social, Governance
Create a better world and
unlock ESG Solutions

that impact your bottom line
Now more than ever, companies are measured by more than their financial performance. They're critically assessed by their ESG (Environmental, Social, Governance) impact. ESG initiatives are key to attracting investors and consistently growing revenue. Conservice ESG helps you plan, develop, implement, and track ESG goals within a single, end-to-end data stream.
Managing ESG for more than
26000
properties around the world
With Conservice's ESG solutions, you will: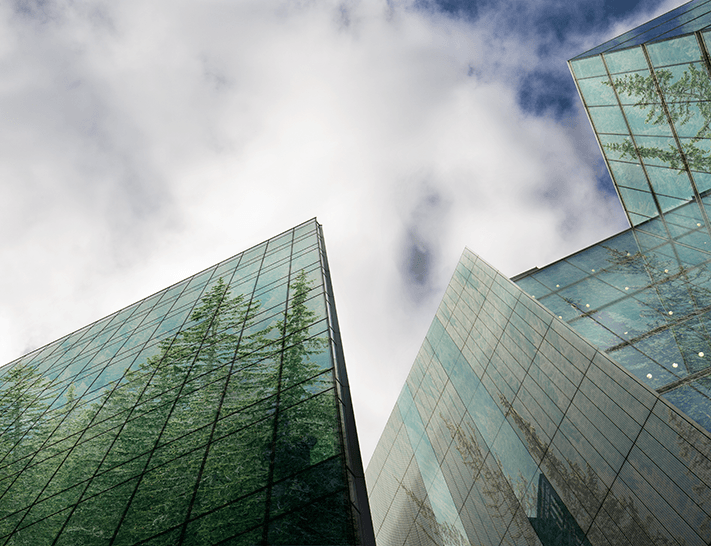 Simplify compliance
Many cities, states, and municipal governments across North America have passed utility benchmarking ordinances, requiring buildings to track and report their annual energy and water consumption. We mitigate your risk of being penalized for failing to comply or missing a deadline. Check out our free best practice guide for simplified benchmarking compliance, reporting, & transparency.
Understand your ESG numbers
Our ESG software seamlessly aggregates data across your organization or portfolio for actionable insights and streamlined reporting. With data on 300,000+ properties nationwide, Conservice is unmatched at both data coverage and access.
Gain ESG expertise
Our consultants are an extension of your team and will set you up for ESG success. We'll help you make sense of your data, plan and track improvement efforts, and help you maximize your ESG impact while freeing up your time and resources.
Increase resident & client retention
Consumers and stakeholders expect the companies they work with to be environmentally and socially responsible. Propel your ESG commitments with tailored support and establish goals aligned with your mission.
Attract investors
Envision, deliver, and share distinct ESG strategies that will engage stakeholders, improve operations, and attract investors.
Discover lower energy rates
In deregulated markets, our Experts will help you control the rates you pay for energy generation and transmission. The savings can be considerable. We also help you obtain renewable energy credits (RECs) to reduce your environmental footprint.
Identify opportunities for improvement
There are thousands of actions you can take at your properties to materially improve sustainability. But which ones are the most impactful and which will deliver the best ROI? We enable you to identify the areas of greatest need and opportunity.
Minimize waste
Conservice leads the way in providing comprehensive ESG management and sustainability solutions that empower our customers to track energy usage, manage waste, and reduce environmental impact.
What does Bill to Boardroom mean?
Conservice ESG is the first and only bill-to-boardroom ESG solution in the industry. We combine the efficiencies of utility automation with a data-rich ESG platform and two decades of consulting expertise. The result is an end-to-end solution that sustainably improves operations and attracts investors.
Schedule a Demo
The ESG Reporting Matrix
ESG has a considerable number of reporting frameworks and enough terms and acronyms to fill a dictionary. With an overwhelming number of options available, it can be hard to know where to begin or how to plan your next steps. This guide will help you:
Define and categorize some of the different ESG frameworks and disclosures
Emphasize similarities between frameworks and how they can be connected
Identify tools and best practices for picking the right frameworks and disclosures for your organization
Examine emerging ESG trends and their impact
Provide first steps toward the systematic creation and management of a scalable, cohesive, and effective ESG strategy
Read the Guide
Numbers that tell a story
26000
properties on the ESG platform
3200000000
square feet of space managed
700
ENERGY STAR awards submitted in 2022
$1000000
in client savings through waste monitoring & data analysis
5
additional points on average for GRESB funds
Start your most positive connection
Contact us today! Get a demo to see how you can remove the burden of utility management and improve your ESG performance.
Talk To Us