There's a reason so many Conservice team members have stayed with the company for years. Learn more about our supportive and challenging culture from the people who know it best – our team members.
Contact Our Hiring Team
People who appreciate
our people

Medical & Dental
We offer a comprehensive package, including medical, dental, and vision coverage for you and your entire family. Monthly premiums are on a step-down program. You pay smaller premiums each year you work here, for the first four years.

Paid Vacation
Our paid time off program offers flexibility starting on day one, for both full-time and part-time team members.
401K Matching
Conservice participates in a diverse portfolio offering, matching team member contributions 50% for the first 6%.

Local Discounts
If you live and work near an office, we have worked to create local partnerships that offer our team members exclusive discounts.

And More!
From flexible schedules to an internal training department and career advancement opportunities, the benefits of working at Conservice go far beyond insurance and time off.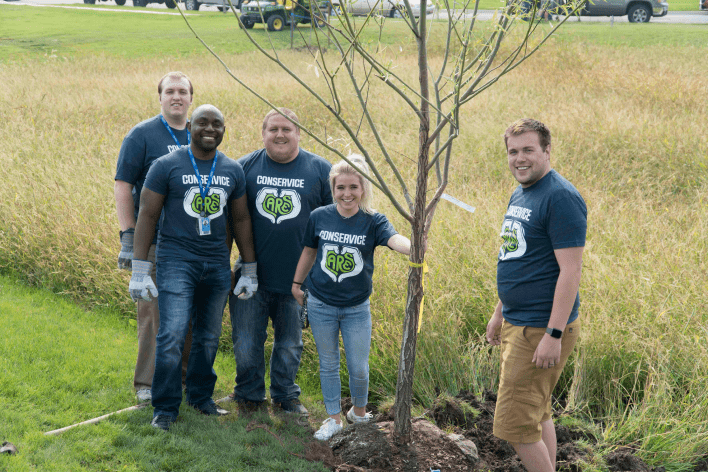 Conservice Cares
We believe in being goal-oriented and working together collectively to achieve those goals!
That's why we created the Conservice Cares program – an additional form of paid time off for employees to serve the community and make a difference in the lives of others. Conservice Cares is our way of contributing to the community through involvement.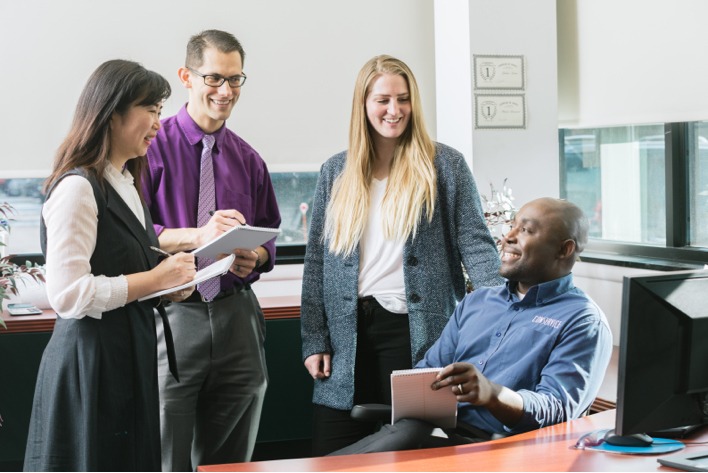 Project 50!
We believe in being goal-oriented and working together collectively to achieve those goals!
Project 50 is an internal initiative that we will work to accomplish by the year 2025. Join our team and learn more about how you can contribute to growing our market share while continuing to offer best-in-class service to our clients.
Open Positions
Conservice is a nationwide organization with offices located across the
country. Explore our onsite or remote career opportunities.
Hiring Process
Application
Complete our application (including your uploaded résumé), answer a few preference questions, and provide at least one professional reference.
Preliminary Interview
If your application aligns with our open positions, we'll contact you for a 10-minute phone interview. We'll ask you questions related to our tenets: accountability, continuous improvement, no surprises, and exceeding expectations.
Assessment
Next, complete our pre-employment assessment using the link we'll send you via email. This will help us understand your skill level, motivations, and work style.
Interview
Invited candidates will have the opportunity to meet with our hiring team either onsite or virtually. You will have the chance to learn more about Conservice and the position you applied for. This is a great chance for our team to learn more about you, your experience, and the skills you can bring to Conservice.
Offer
If we've selected you to fill a position, we will contact you and make an offer! The offer will be contingent upon successful drug, background, and reference checks.