Utilities

Sustainable Growth
We'll manage your utilities, so you can better manage your properties.
Let's Connect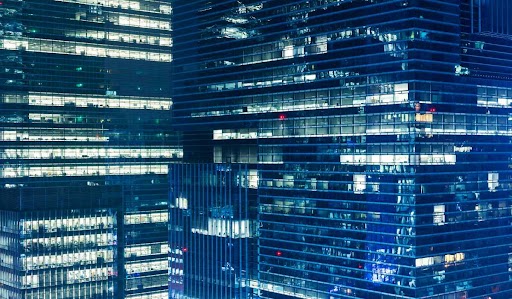 Conservice Announces the Industry's First Building Performance Standards (BPS) Solution
Conservice, a leader in utility management and ESG solutions, is excited to announce the launch of its industry leading Building Performance Standards (BPS) offering. This full-service offering is the industry's first BPS solution, and is set to revolutionize how property managers navigate the complex landscape of environmental regulations, enhancing both the sustainability and operational efficiency of their properties.
Read Press Release
TEAM UP WITH US TO TAKE YOUR BUSINESS FARTHER
Leverage our software platform and Utility Experts™ to manage your utilities, reduce costs, meet your sustainability goals, and ensure regulatory compliance, so you have more time to improve your business.
INTEGRATED, ACTIONABLE DATA AND INSIGHTS
Our proprietary software platform – combined with expert people – delivers unmatched data quality and guarantees your bills are paid on time and accurately. View and pull reports through our portal to clearly see utility usage and identify areas for improvement. Integrate seamlessly with your own property management software to ensure consistent data flow.
Explore Our Solutions
A Greener Path to Savings
Reduce utility and water costs while meeting your sustainability goals with our ESG platform.
People who appreciate
our people
If you don't have the right people, you don't have the trust. And I would say Conservice has the right people. You have experts. You have individuals who are willing to help.

- Michelle Betchner Cowan,

Greystar – Managing Director, National Client Services
Statistics that tell the story
Managing utilities for
5378665
service points
Saving our partners
$69227328
in 2020
Processing
7347263
invoices
MARKETS WE SERVE
Whatever community you manage or property you own, our utility management experts can save you time, money, and resources.
What our clients like
about Conservice

Direct Line for Support
You have questions. Your personal representative has the answers.

Regulatory Guidance
Make sure you're compliant with all regulations.

Guaranteed Results
Ask about our Positive Results Promise for our utility services.

Accurate and Efficient Service
You'll get onboarded in no time, and you'll start seeing the benefits quickly.

Customized Solutions
We work for you, not the other way around.

Personalized Training
Get your team members up to speed quickly.
Start your most positive connection
Contact us today! Get a demo to see how you can remove the burden of utility management while reducing your costs and energy usage.
Contact Us Today